Welcome to SALUS
​The South Australian Health Library Service (SAHLS) will work to provide equitable and high quality library and information services to support the SA Health workforce in the delivery of evidence-based health care, clinical governance, continuing professional development, lifelong learning and, ultimately, high quality patient care.
Join the SALUS Blog - receive information on new SA Health Library resources and services.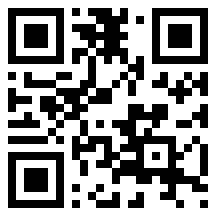 Use your QR scanner to access the SALUS site on your mobile device. Save it as a favourite on your mobile device for quick and easy future access.